ART EXHIBITIONS - ART EVENTS
Manifeste de Style: "l'art joue un rôle de taille dans un intérieur, il donne de la puissance à l'ensemble"
PHOTOGRAPHY EXHIBITION ANNAIG-GIQUEL DONADIEU

On April 29, 2021 the Subtile showroom-gallery in Belair, Luxembourg welcomes the exhibition Rapprochement by Annaïg Giquel-Donadieu. This is an exhibition like no other, as it allows the viewer to be the protagonist.

We all have our opinions, preferences, or ideas when absorbing a work of art and we sometimes even say to our inner selves- "I could do that myself". Annaig was initially reluctant to exhibit her work as she had the sentiment that her oeuvre was not yet complete… that an element was lacking for it to feel fully accomplished. This is what spurred the idea of bringing the viewer into the heart of the creative process and , and hence allowing the interested buyer to participate in the completion of the composition.

The first part of this new series Autrement, Saison I, is based in a unique place in Brittany photographed by Annaïg during the first confinement. Every day, she placed her camera at the same exact spot and took a photograph. She then overlayed photographs taken over several days, vertically, and this because the pandemic has changed the way we see life around us. Our bearings have changed and our points of view have evolved. The final work of art is then completed with a photograph that represents somewhere else, from the time when the world was still considered as normal, albeit still in this verticalized view.

One of her works, 107 Sans Titre, is left incomplete, purposely, with a view to let creativity flow and ideas to emerge unhindered. Everything is possible to bring completion to this work: a photo, a painting, a sentence, an object … you become the artist!

In this context, a workshop called Page Blanche has been proposed to guide the participants in creating a composition in the same way Annaïg does. The participants got a quality print photograph of their work taken by Annaïg.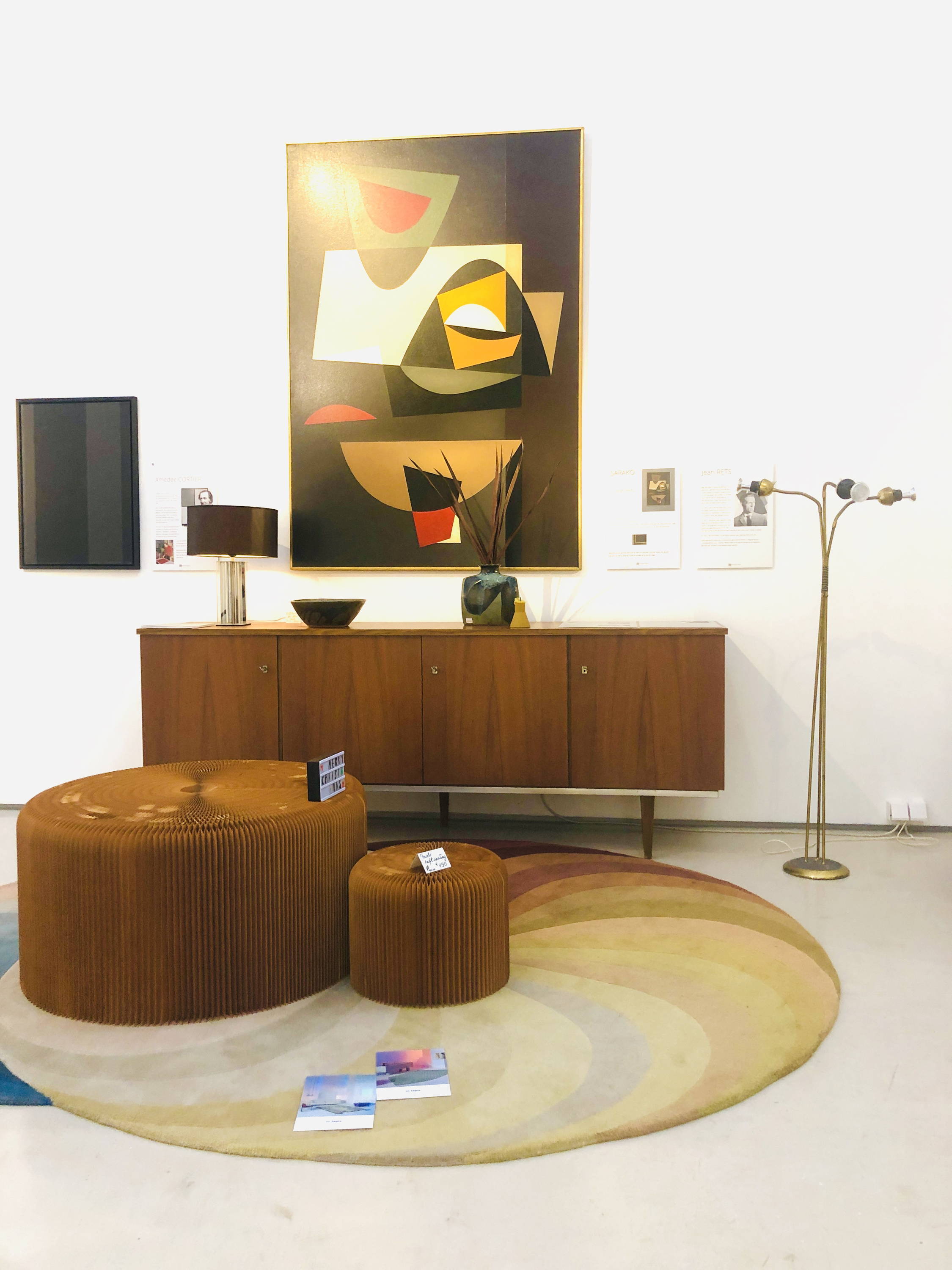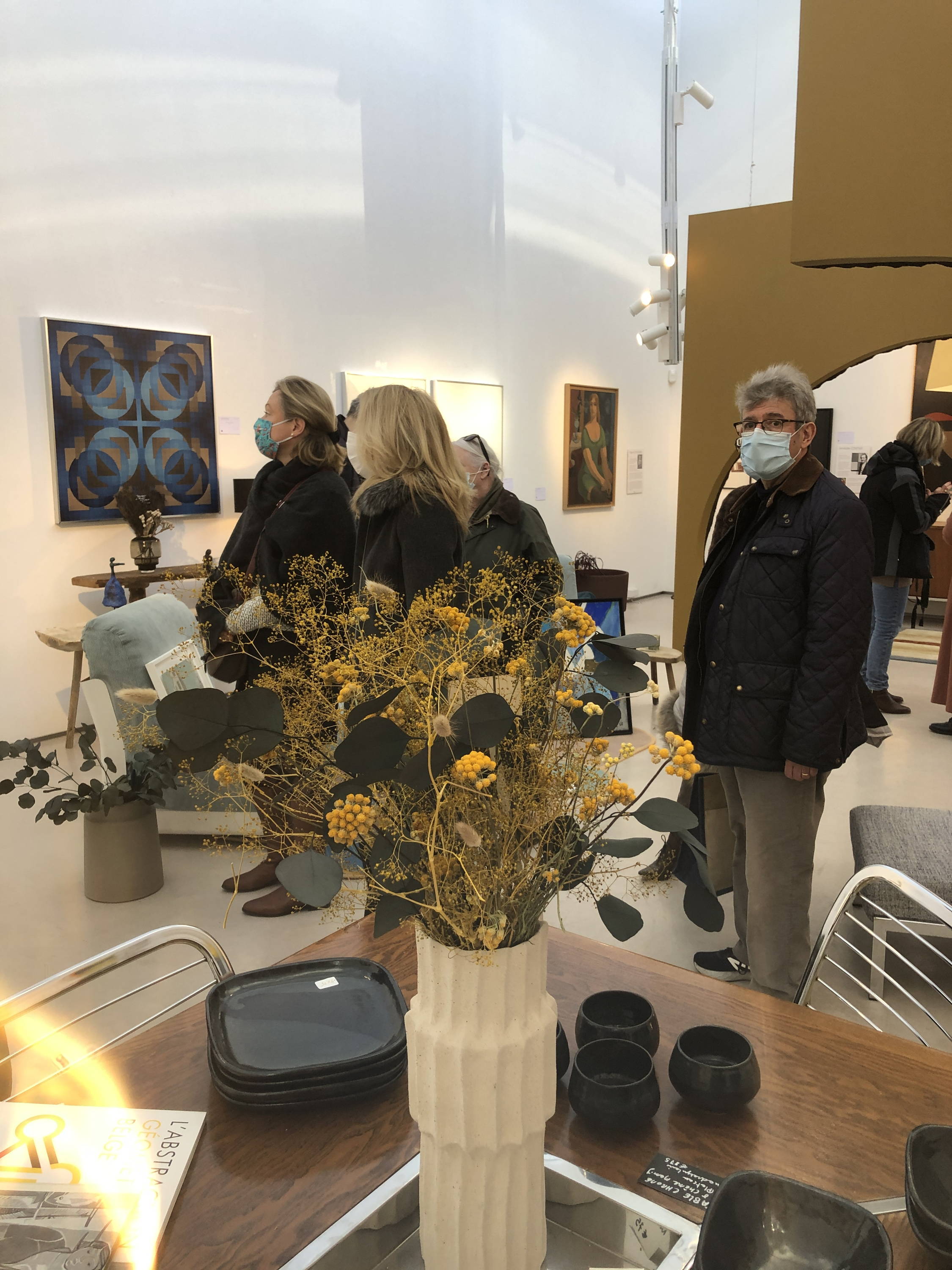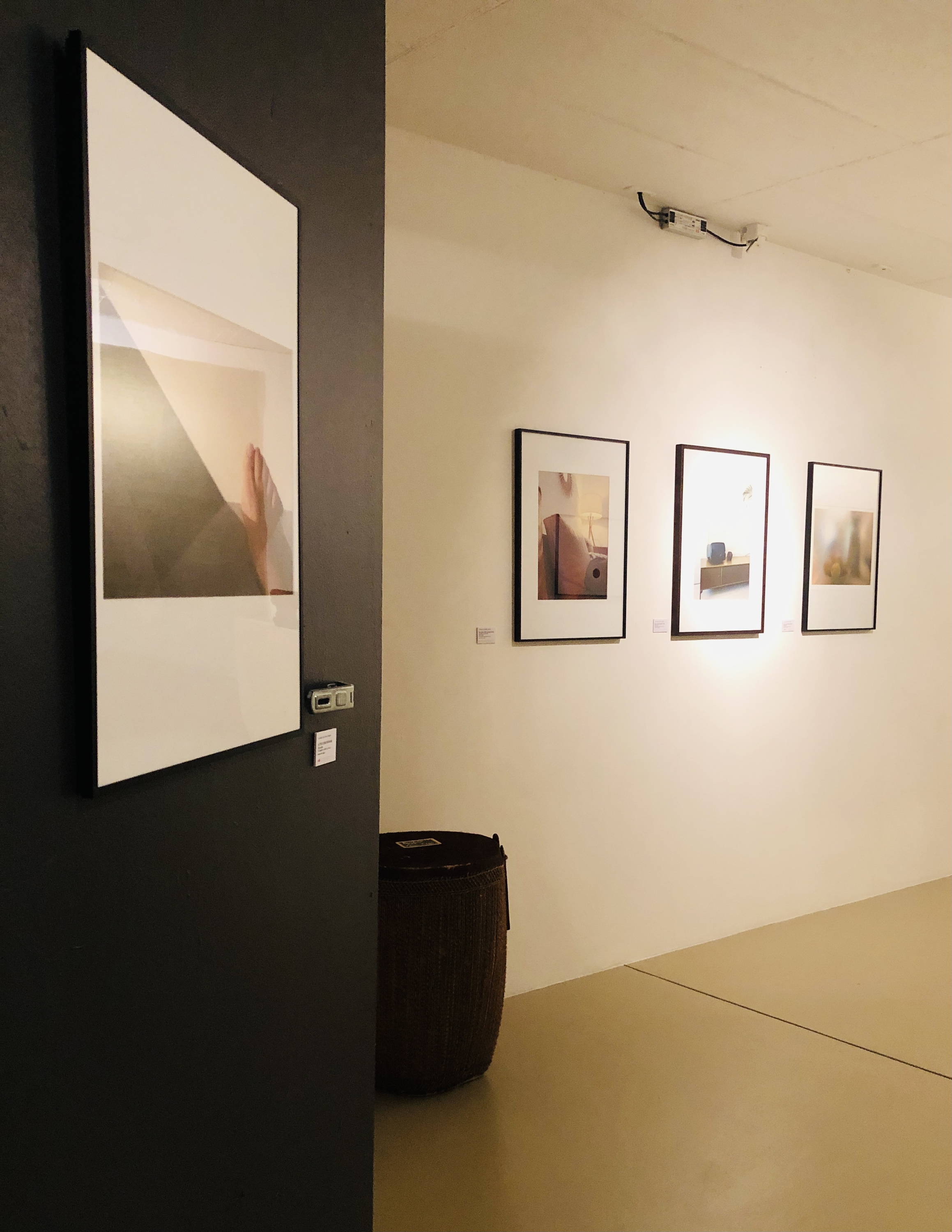 Jean Rets, Sarako, 1956 - Exhibition by Damien Coméliau gallery Dec-February 2021
Belgium, by virtue of its central position in Europe, has always been a place of exchange where the most recent ideas in the aesthetic field found an enthusiastic reception, often even before these avant-garde were recognized in their own country (dixit le Tavet-Delacour museum, France).
Visit of the Luxembourg association "Les Amis du Musée" in March 2021. A real pleasure to present the Belgian painters to a very enthusiastic audience
Laurence de Tapol Nesson photographies, exhibition Dec-February 2021
Even in the trickier moments, like today during the store and gallery lockdown, she takes the best of it and shares it with us. In our daily life or in our reduced environment, a part of mystery fascinates and attracts our sight to freeze it or let it evaporate forever.